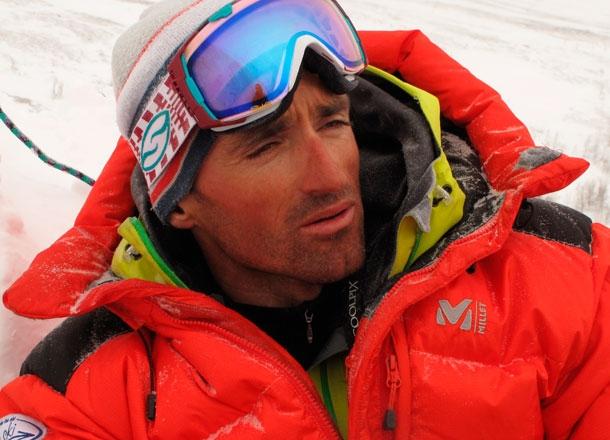 Fred Buttard
My passion about mountain and skiing all began where I grew up in the French Alps. It's a high alpine valley called Maurienne… After I got certified as an UIAGM mountain guide I worked ten years in Chamonix and then in Val d'Isère. As years went by, it got more and more clear that skiing under all its forms was the part of my job I liked best. So very naturally, off piste, touring and telemark became the main part of my activities.
Today I live in Sweden with my family, outside Linköping, but my work makes me travel a lot to the Alps, but also to the fantastic mountains of northern Sweden and Norway, and sometimes farther, like Japan or USA.
While I have been travelling the world skiing, I am always amazed at how happy I am back in my home mountains. Through this website I hope you can start to understand the magic about this unknown ski paradise, the Maurienne Valley.

Eric Tollund
Eric R. Tollund is first a friend, and our rep in the United States. After many years skiing here he can call the Maurienne Valley his second home. Eric grew up skiing in the Rocky Mountains of Colorado and developed a love for high peaks and light powder snow. This evolved into a passion that has taken him around the globe skiing in South America, Europe, Scandinavia, Japan, Alaska and across the United States, always searching for the ultimate skiers experience. Eric is a guide with Powder Addiction Cat Skiing outside of Denver, Colorado and is AIARE Level 2 Avalanche certified. He is also a Denver firefighter and shares his passions for mountains and skiing with his wife Katie, their son Arne, daughter Annika and their dog.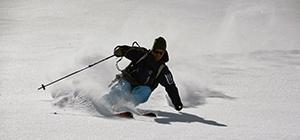 Victor Charon
​I remember how everything started back in the days when I was, like all the kids from my village in Maurienne, training with the local ski club. All the focus was on racing. But unlike all the others, my cousins and me were definitely more attracted by powder and playing in the forest, to the point that the trainers of the club had to create an off-piste group !
As years went by, my passion for mountains grew bigger, and I was finally selected to be in a team of young french climbers that were going to be trained to become top alpinists. After a wonderful time with those guys, I went into the guide education and got the diploma in 2006. During that prior I got also certified as a ski patroller, and that's how I begun my career : guiding in the summer, and patrolling the pistes of La Norma and Orelle Val Thorens for about ten years. The best was of course the avalanche bombing !
Then I decided to work as a guide full time, and my two first winters were spent in Val d'Isère. Now I'm enjoying snow both in my home valley, the Maurienne, and in the wonderful mountains of northern Norway as much as possible.
See you there !